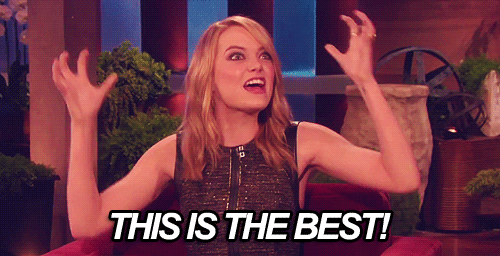 There has been some pretty cool, and pretty fun, products released recently and I thought today we'd look at them. So get your Oogling Goggles on so you can "Oooo" and "Ahhh" with me. (image:
Photobucket
)
Okay so a lot of things have Emoji's, honestly they are everywhere. You can find them on toys, t-shirts, even McDonalds, so are we surprised someone decided to put them on
Billiard Balls
?
Okay so they aren't a real product yet. That means you'll have to paint your own if you want them... but seriously if I had a pool table I totally would!!
You all remember Little Golden Books. I remember getting those Golden Books trades when I was a kid (if you don't know what I'm talking about it's a thing where you give someone a book and they send out letters and get a book from people on the letter... okay I butcher the explanation but you get an idea... like a book chainletter). Anyway!
Look! As of September you'll be able to buy your own
Little Golden Book
featuring your favourite Ghosbuster characters. Now "who you gonna call"?
We all know that growing up is never a real thing so why do we need to limit this beautiful new tiara's that the
Disney Store
has created to just kids? I think they would be beautiful used in Cosplay's as well! Honestly I know my daughters would totally fight for them... and really the price isn't bad either.
To go with your new Tiara why not add some
invisible lipstick
to the list. These appear invisible but go on with colour. What's even cooler is that their colour adjusts with body temperature and mood... so they are INVISIBLE MOOD LIPSTICKS! And to channel your inner Belle they have a little flower frozen in them. There's just too much awesome to handle so go to
Kalijumei Lipsticks
.
So what's your favourite thing? I think I need to figure out things in my life that I can paint with Emoji faces!
Until next time.
Keep on, Geekin' on
Angie