Yesterday we hit 50 posts!!
Wow, 50 posts. Don't I feel like a big fish in a REALLY TINY Pond LOL. I found the cool image above of the site
Prince of Prose
. My first post was February 2nd so I guess we are 2& 1/2 months old, not doing too bad for only 2 months, thank you for sticking with me!
So lets start off with something I snarffed at good today. A teaser trailer for a trailer... .
Confirmed 4.20.15 #BatmanvSuperman @IMAX special teaser screening events. Limited space. RSVP http://t.co/TasYGlJGig https://t.co/fnxFIERUlv
— ZackSnyder (@ZackSnyder) April 16, 2015
I really liked the
Mary Sue's comment
on the teaser trailer trailer thing. Go and laugh with me! Go NOW!
I found a new pretty online! Look at this: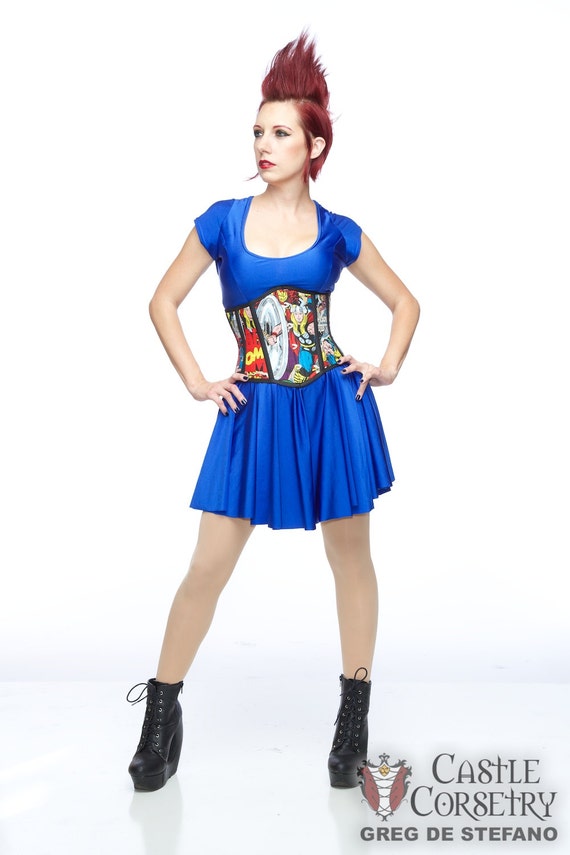 Castle Corsetry makes BEAUTIFUL comic themed/ scifi/ you name it corsets and pretty dresses and everything. I have a hard time wearing full corsets, I wonder if a waist cincher would be better? If you want to check out their stuff they have an
Etsy
,
Twitter
and
Facebook
account.
I thought I'd finish off with something I saw on Don't Hate the Geek. A beautiful Geeky Alphabet!
If you want to see a bigger picture go to
HERE
! The only one I'm not sure I like it T, they could have put a Terminator or something. I think I'd have liked it better. Other than that I think I love the Stumpy He-Man and the shiny Pikachu.
On a completely separate note I am looking for one or two guest bloggers for the end of May. I'm have some yucky dental stuff done so will be out of commission for a few days. If you are interested please comment or message me on Twitter (
@sylvanfire
) or
Facebook
.
I hope you all stick around for another 50+ posts!
Until next time.
Keep on, Geekin' on.
Angie